Meet the teacher
Jessica Lee Bodge holds two degrees from Edmonds Community College where she was on the dean's list and studied music, and has studied piano at the University of Washington, and is currently pursuing another degree in Elementary Education as well as her K-12 teaching certificate.
She has taught private piano and has been highly regarded and respected in her field for over a decade. She continues her education by attending Master Classes, workshops, and conventions around the country. After traveling around the country receiving some of the finest instruction on group piano teaching from the most accomplished musicians, she has started a program here, and has pioneered group teaching in the Puget Sound area. She is one of the first teachers to teach group piano instruction in this manner in the state of Washington.
Mrs. Bodge uses several of the leading piano methods in this country as well as several of her own music games and teaching methods, to create the most amazing piano curriculum for children and adults. She has had extensive training in the latest technology and uses it in each class.

From 2000-2003 Mrs. Bodge has been awarded the title of Kindermusik Maestro, an honor given only to the top 5% of teachers in the World. Jessica Lee Bodge is a Board Certified and licensed teacher of Kindermusik, Musik Garten, and Group piano. She has extensive training in piano, voice, performing and teaching, and has won numerous awards for her talent on a state and national level. She has studied classical piano since the age of 6, was a member of the prestigious Seattle Girls choir in her youth and plays several instruments.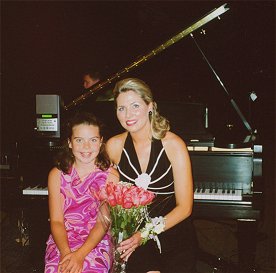 In addition to teaching piano, Mrs. Bodge has been teaching Kindermusik for over 14 years. Besides running her own music studio "The Bodge Music Academy" which is one of the largest studios in the Northwest, she was also the teacher for Forest Park Adventist Christian School, teaching grades kindergarten through eighth grades general music, handbell choirs, and recorder for the 2000-2001 school year. Currently, she is on staff as the music teacher for Harbour Pointe Montessori School in Mukilteo as well as Cedar Crest Academy in Bellevue and Kirkland, Mulitple Intelligence Preschool, and Our Saviors Preschool.

Jessica has also lead educational workshops and children's events for places such as Babies R Us, Nordstrom, Providence hospital and Providence hospital childrens center,Barnes N Noble, ELEA teacher workships and has been published in the National Piano Foundation Magazine.

Mrs. Bodge's enthusiasm and love for children and music, along with her creativity make each class a rewarding and enjoyable experience.
She offers the finest music instruction in the Northwest! In her personal life, she is a single mother of three school-aged children. Caring for and teaching children is a passion of hers and she devotes much of her time to caring for children whether they are her own, or the students she teaches. Miss Jessica donates her time to help kids through church ministry and community outreach programs or by volunteering her talents as an art and music teacher to classrooms in the area that are in need. It won't come as a surprise to know she plans to become a foster mom in the future! Every child deserves to feel safe, receive the best instruction, and have a positive, fun experience with music!